Install Certificate for AppX
ArchWSL is not approved by Microsoft. Therefore, you will need to install a code signing certificate manually if you want to install using the .appx package. The certificate must be installed in the "Trusted People" certificate store of the local machine.
Instructions
Open the .cer file and click "Install Certificate".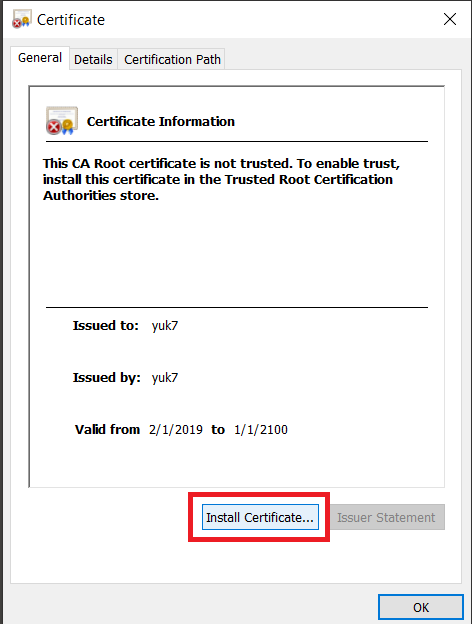 Select "Local Machine" and Next.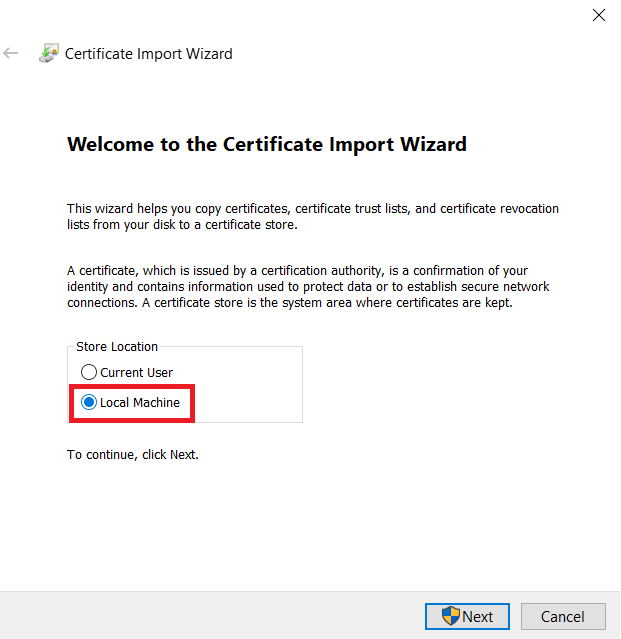 Select "Place ~ in the following store" and Click Browse to select installation destination.
Select "Trusted People" and OK.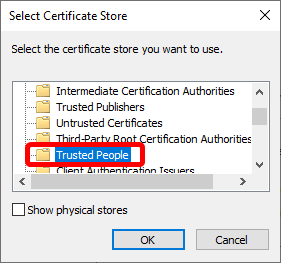 done
---